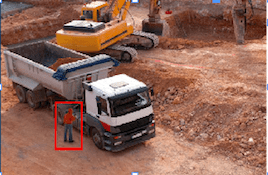 The practicality of intelligent video analytics, and why you should care.
Since the late '90s, video analytics have received a range of reviews from "This is the greatest advance in security technology in 50 years" to "It doesn't really work, so don't waste your money."
The practical truth is somewhere in between. The video analytics that are an important component of every CheckVideo solution are just the right amount of this well-evolved technology to solve 90% or more of the problems that have you thinking about achieving better security with video in the first place.
The advanced self-adapting video analysis software from CheckVideo enables the end-user to utilize video to proactively address security challenges, instead of waiting for something bad to happen.
Learn more to discover the value of video analytics that work without complicated setup and configuration.
Literature