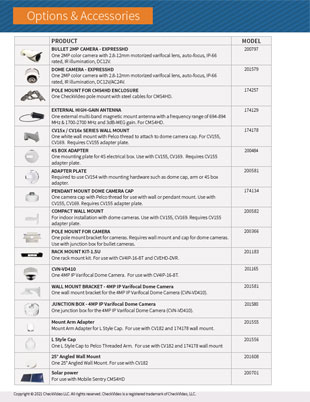 Current options and accessories
If you have questions about any of the information on these documents, please fill out the form on this page and a CheckVideo representative will be back in touch within one business day.
Recent Tweets
Security integrators that grow their recurring monthly revenue can stabilize income, improve customer relationships, and increase business valuation. CheckVideo provides some insight into this rewarding opportunity in this @SDMmagazine article. https://www.sdmmag.com/articles/100501-revving-up
CheckVideo's revolutionary managed service enables centralized configuration, viewing and monitoring of video feeds across tens or hundreds of locations while reducing infrastructure costs. Learn more https://www.checkvideo.com/cloud-vms/
Load More...