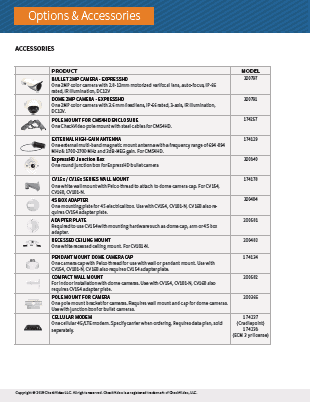 Current options and accessories
If you have questions about any of the information on these documents, please fill out the form on this page and a CheckVideo representative will be back in touch within one business day.
Contact Us
Recent Tweets
With automatic backup of the video you care about, automatic software upgrades and updates, and remote access from smartphones or tablets, choosing and implementing a quality security system has never been easier. https://www.checkvideo.com/
CheckVideo uses state of the art video security solutions to significantly enhance overall effectiveness of school safety and security efforts with a system that was built to be simple to use and easy to administer. Learn more here https://www.checkvideo.com/blog-post/intelligent-video-thats-simple-to-use/
Load More...