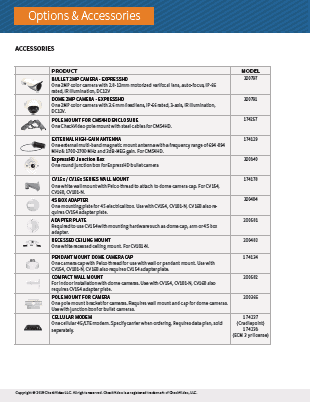 Current options and accessories
If you have questions about any of the information on these documents, please fill out the form on this page and a CheckVideo representative will be back in touch within one business day.
Recent Tweets
Easily Unify Your Campus Video Surveillance System. Read more https://t.co/IctBKIQXUn
Load More...