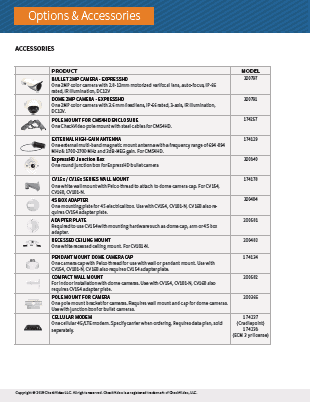 Current options and accessories
If you have questions about any of the information on these documents, please fill out the form on this page and a CheckVideo representative will be back in touch within one business day.
Contact Us
Recent Tweets
CheckVideo was recently featured in SDM Magazine's article "Cloud Video's Bright Future." As #pandemic protocols have shifted global norms, #cloud #video has seen an uptick in acceptance, functionality and deployment. Read more here
https://www.sdmmag.com/articles/99513-cloud-videos-bright-future
CheckVideo uses state of the art video security solutions to significantly enhance overall effectiveness of school safety and security efforts with a system that was built to be simple to use and easy to administer. Learn more here https://www.checkvideo.com/blog-post/intelligent-video-thats-simple-to-use/
Load More...