See what matters.
CheckVideo delivers a truly one-of-a-kind intelligent video security solution. Its unique combination of video analytics along with the award-winning Cloud VMS provides security dealers, integrators and end users the easiest, most cost-effective and complete video solution available.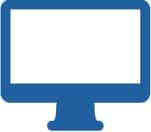 CheckVideo is a pioneer in developing and applying intelligent video technology.



Utilizing the Cloud to perform all video management adds stability and simplicity.


Providing intelligent video security solutions for more than 19 years.

CheckVideo was founded in 1998, initially as an intelligent video analytics software provider. As the suitability of IP to manage physical security and business operations increased, CheckVideo was in the forefront of using the Cloud (as it is known today) to provide easy, comprehensive, secure and inexpensive video systems.